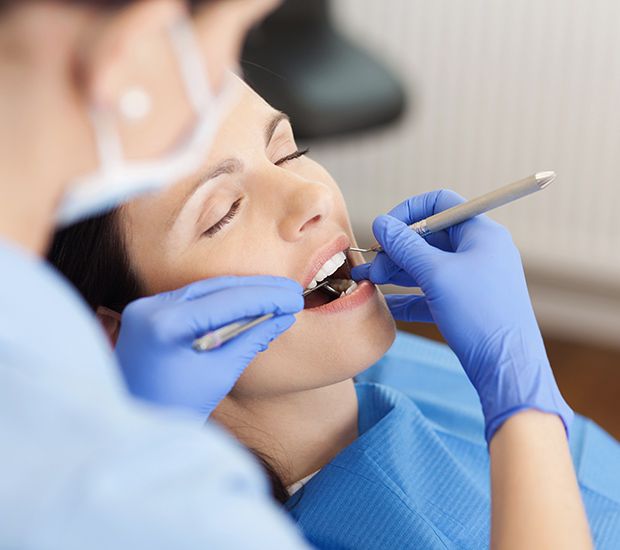 Dental Restorations
Houston, TX
At Jeff Tollett, DDS, we offer dental restorations so that patients can stay in excellent oral health. We can complete restorations in a way that restores the functionality and appearance of a tooth. This is important for ensuring that once the dental work is complete, no one can tell your tooth was ever damaged. If your tooth is cracked, chipped or damaged in any way, call (713) 481-3045 to schedule your appointment.
Why Dental Restorations Are Necessary
Patients may need to repair teeth after experiencing an accident. An accident can happen at any time. Whether it is a car wreck, sports injury, playing with the kids, or falling at work. In many cases, the teeth often sustain damage and will need treatment as soon as possible. Otherwise, the area can become infected along with being uncomfortable.
Restorations are also necessary after a tooth becomes infected. When a patient gets a cavity, or a root canal is necessary, we can restore it so that the tooth can continue to function without needing removal. This is far better for your overall oral health since keeping your natural teeth is the best option in the long run.
Houston, Texas Dental Restorations
Types of Restorations
If you live in the Houston area, schedule an appointment with our dental office to learn more about the type of restorations that are available to correct your tooth. At Jeff Tollett, DDS, we do not believe that there is a one-size-fits-all-solution, but offer customized treatment plans based on the needs of each individual patient. The restoration that works for your spouse is not necessarily the one that we will recommend for you.
Here are some of the common dental restorations that we offer:
Dental crowns.
When a tooth is missing a large portion of its enamel, a dental crown is the best type of restoration because it is a cap that completely surrounds the tooth. This way, you can bite down with full force and not worry about being uncomfortable or damaging the tooth further. This is most frequently used after a root canal or when the tooth is severely cracked or chipped. Fortunately, they now come in all-ceramic and ceramic-on-metal in addition to the traditional all-metal material. Patients getting crowns for restorations can have natural looking teeth after the fact.
Dental veneers.
If a tooth is only slightly damaged with a small chip or crack, a veneer can be used to restore it. A veneer is a thin shell that is placed on top of a natural tooth and frequently used for restorations of the front teeth. The process of placing a veneer is similar to that of a dental crown only with less tooth preparation. If you live in Houston, schedule an appointment so that we can discuss both options with you.
Tooth-colored fillings.
At Jeff Tollett, DDS, we use tooth-colored fillings as a way to restore teeth that have had cavities. Once we remove the decayed area of the tooth, a filling is necessary to replace the missing enamel. Traditionally, this was done using silver amalgam but now we can complete dental restorations using materials that look natural so that when you smile, no one can tell that you had cavities.
Bondings.
Those that need minor restorations can often benefit from a simple bonding procedure. This is popular when restoring baby teeth. Children, for example, do not need a dental veneer on a tooth that is going to fall out in short order. With this in mind, we can keep a baby tooth in place and ensure that it is functioning properly by restoring it using a bonding procedure. We can use a tooth-colored material so that it looks completely natural.
Gain Full Functionality with a Natural Appearance
At times, patients need dental restorations to replace teeth. Whether a tooth has been knocked out or has fallen out due to an infection, there are several ways that it can be replaced. In order to determine what procedure is right for you, call 713-481-3045 to schedule an appointment and consultation.
In many cases, the patient wears temporary dentures while deciding how they want to permanently replace their tooth. These temporary dentures are held in place by a wire that is similar to wearing a retainer. They are not meant to be worn long-term but will help you to look normal while deciding which cosmetic dentistry procedure to use.
Dental bridges are popular for dental restorations. Patients can use a bridge to replace a tooth without undergoing surgery. In this procedure, a dental crown is placed on the two teeth that surround the missing one. The crowns are used as anchors to hold a gum-colored bridge in place that the new tooth is secured to. The entire bridge is created in a local dental lab and will look completely natural by blending in with the surrounding teeth.
Patients may prefer to use dental implants instead of other treatment options. An implant is by far the most durable option for replacing a missing tooth. In this procedure we will implant a metal post under the gums and secure it to the jawbone. The bone and metal fuse together to create a synthetic root system that the new tooth is secured to. With this type of dental restoration, patients can maintain an active lifestyle without worrying about the impact on their new tooth.
If you live in the Houston area, call (713) 481-3045 to schedule your dental exam so that you can remain in good health or receive treatment for a current condition.
Questions Answered on This Page
People Also Ask
Definition of Cosmetic Dentistry Terminology
Allograft

An allograft is a graft of tissue from a donor within the same species as the patient that is not a genetic relative.

Alveolar Ridge

The alveolar ridge is the bony ridge for one of the jaw ridges located on the roof of the mouth or on the bottom of the mouth.

Autograft

An autograft is a graft of tissue from one portion of an individual's body to another.

Bleachorexia

Bleachorexia is when people continue to abuse teeth whitening solutions without consulting professionals, causing significant damage to their enamel and gums in the process.

Cap Splint

A cap splint is a plastic or metallic device that professionals may use to treat mandible or maxillary fractures and cover crowns of teeth.

Cosmetic Dentistry

Cosmetic dentistry is generally used to refer to any dental work that improves the appearance (though not necessarily the function) of a person's teeth, gums and/or bite.

Crown Lengthening

Crown lengthening is a surgical procedure that increases the extent of a tooth structure for restorative or esthetic purposes.

Dental Crown

A crown is an artificial tooth, usually consisting of porcelain, which covers the top of the implant to provide people with an aesthetically pleasing and fully-functional tooth.

Dentin Hypersensitivity

Dentin hypersensitivity is when the enamel wears down on the tooth enough that the dentin faces exposure and will cause great levels of pain when a person applies pressure to the tooth or drinks hot/cold beverages.

Dentist

A dentist, also known as a dental surgeon, is a doctor who specializes in the diagnosis, prevention, and treatment of diseases and conditions of the oral cavity.
Back to top of Dental Restorations
Recent Posts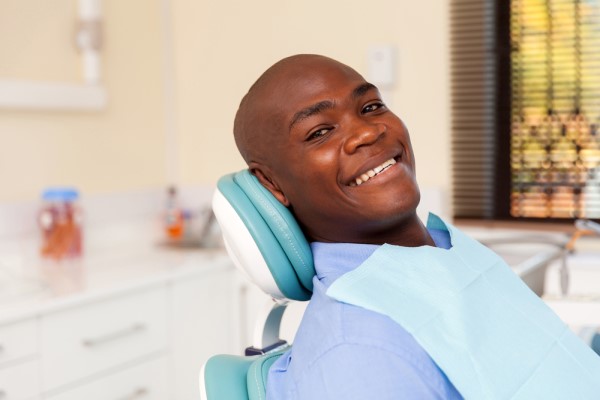 A smile makeover can come in many forms. While you may think of this mostly as something that restores the look and function of teeth, gums can pose problems too. A common issue is what is known as a gummy smile. This occurs when more of a person's gums than their teeth show when they…
Explore additional topics covered on our website: